Q&A with our Group Exercise Instructor Steve Summers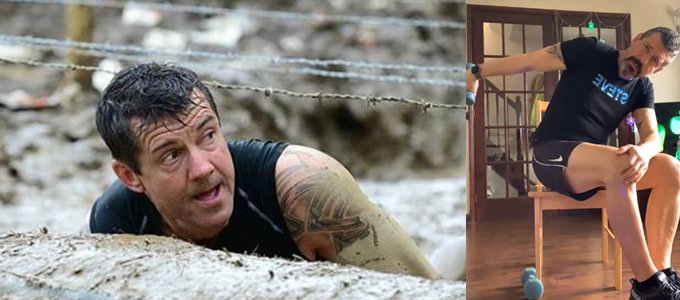 Thu 1 Apr 2021
Find out a few things you perhaps didn't know about Steve, our Derby Active Health and Wellbeing Advisor,
What motivated you to keep moving during lockdown?
My motivation for keeping moving during lockdown is for my mental and physical health.  If I don't exercise daily, I can feel my mood dip and if I go longer than 2 days my body feels like it's seizing up, so I just try and keep going, a small movement equals a huge improvement 
What's your favourite exercise?
I love most forms of exercise, but my favourite is endurance-based cardio.
What's exercise don't you like, but you know has great benefit?
Pilates I love to hate it.
What advice would you give for people at home trying to keep active?
My advice for keeping active at home would be to train using online classes, even though it's not the same as a studio class it's easier to keep active with the external motivation from an instructor and to set aside at least 30 mins a day to do some form of exercise... back to small movements equaling huge improvements
What's your favourite film?
This varies but my current go-to is Ghost Stories
What's your favourite food?
As a non-meat eater, I would have to say cheese...which is another reason for endurance cardio.
Do you have any pets?
Unfortunately, not because the current Mrs Summers is allergic to most animals.
Exercise with Steve every week on the Derby Active Group Facebook page. 
Also, join us every day on Derby Active at home with free exercise classes and lots of motivational activities for all the family.