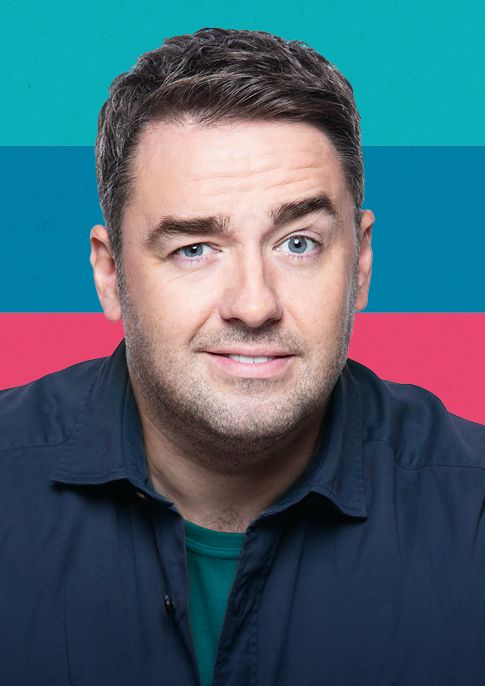 Jason Manford - A Manford All Seasons
A Manford All Seasons
Running Time: 2 hours 20 minutes - approximate, including any interval(s).
Jason Manford is back with his brand-new live show.
Jason's been busy since his last smash-hit stand up show but fans of his Absolute Radio show will know this nationally acclaimed comedian hasn't changed a bit. A Manford All Seasons is Jason's
latest comic offering set to hit the road, and is sure to be 'expert observational comedy' (The Guardian) mixed with 'comic gold' (Mail on Sunday).
'Starstruck' (ITV1), 'First & Last' (BBC One), 'The Masked Singer' (ITV1), 'What Would Your Kid Do?' (ITV1), 'Olivier Awards' (ITV1), 'Scarborough' (BBC One), '8 out of 10 Cats' (Channel 4), 'The Nightly Show' (ITV1), 'Sunday Night at the Palladium' (ITV1), 'Live at the Apollo' (BBC One), 'Have I Got News For You', (BBC One), QI (BBC Two) and 'The Royal Variety Performance' (ITV1) have all helped establish Jason as a nationally known comic.
Venue pre-sale opens at 10am on Wed 11 Oct. This is only available to existing Derby LIVE customers – so if you want to take advantage of this, be sure to create an account before 11 Oct.
General sale - 10am on Fri 13 Oct.
Jason Manford
Sun 10 Nov 2024, 7:30pm
£63 - £25
Supplementary Tickets
Jason Manford Car Park Voucher
£5
Evening Standard
"Effortlessly entertaining" ****
Daily Telegraph
"He's blessed with the sort of laid-back charm and sharp turn of phrase you can't manufacture" ****
The Sunday Times
"Engaging and Witty"
The Times
"Manford, in short, is a total pro."
The Guardian
"Manford successfully straddles the line between contemporary stand-up and old-school mainstream entertainment."
Manchester Evening News
"…you'll doubtless love this show
We think you might also enjoy...