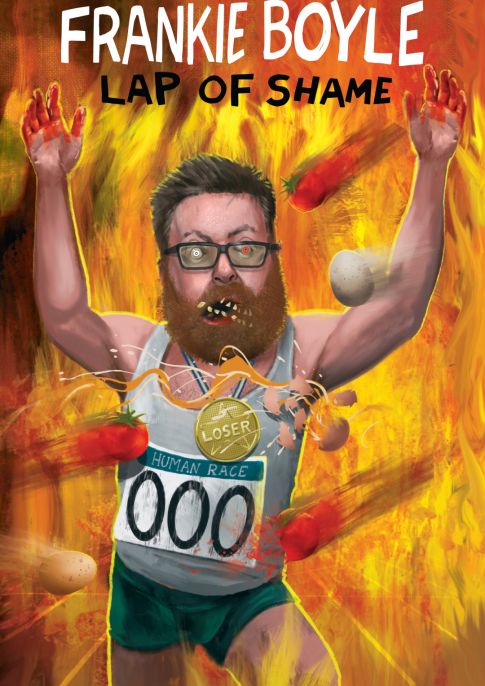 Frankie Boyle
Lap of Shame
Please note late comers will not be permitted, no readmittance if you leave the auditorium during the show. Photos or video recording will not be permitted during the performance.
Running Time: 2 hours - approximate, including any interval(s).
Buy a ticket, because by the time he arrives, the currency will be worthless and you and your neighbours part of a struggling militia that could probably use a few laughs.
Well known for his pessimistic, often controversial dark humour, Frankie has been humoring audiences since 1995 and embarked several tours over the years whilst releasing his own stand-up specials including, 'Frankie Boyle's Autopsy', 'Frankie Goes to Russia' and 'Frankie Boyle's Tramadol Nights'.
A regular on our screens as presenter of political commentary programme 'Frankie Boyle's New World Order' and a panellist on 'Mock the Week', '8 out of 10 Cats' and 'Have I Got News For You'.
With no topic off the table, get ready for this hysterical night and don't worry, Frankie doesn't hold back. 
Age Restriction: 16+
Show policies: no phones/recording, no latecomers, no readmittance
Frankie Boyle
Fri 22 Mar 2024, 8pm
£30.50
Supplementary Tickets
Frankie Boyle Car Park Voucher
£5
We think you might also enjoy...